How are you feeling about holiday spending and your money? Do you feel pressure to spend more than you have, or are you excited about the opportunity to do some serious shopping?
This time of year, we are bombarded with Black Friday and Cyber Monday sales that tempt us with irresistible offers. But why do we spend?
The holidays can bring deep-seated money patterns forward like no other time of the year. These patterns are hard-wired in our nervous system and can almost always be traced back to difficult childhood experiences, whether or not they were money-related.
The 8 Money Types shine light on your unique response to the expectations of the season.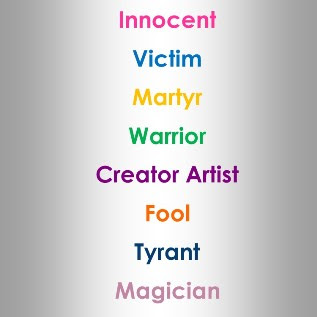 If your tendency is to be magnanimous and give with no regard for your holiday spending budget, the Fool may be doing the shopping. The Fool's "Live for Today" attitude can catch up with you later!
Do you give and give, creating the perfect holiday for everyone only to find yourself exhausted and financially down to the wire? This is the Martyr running the show.
If you're feeling resentful about the holidays, the Victim may feel entitled to rack up some credit card debt for that perfect pair of $500 boots!
Here are some tips for navigating the pressures and expectations of the season:
Make a list of people you want to give gifts to, what you'd like to give, and how much it will cost. Total your numbers and determine whether the amount is authentically right for you, based on your savings, expenses and values. Adjust as needed and notice how this practice grounds your holiday experience. 
 Take time to feel. Open to your fear, sadness, loneliness, and joy by giving yourself quiet time for reflection. You'll make better decisions when you're in touch with your underlying emotions.
 Find your personal meaning. I used to want to ignore the holidays because I didn't want to buy into the consumer frenzy. Now my intention is to open to the sacredness of the season, look for ways to express generosity that feel in alignment for me, and look forward to special time with friends and family that is balanced with self-care. 
While stepping into the holidays, draw on the Creator Artist for bringing creativity and purpose to your time, money, and giving; the Warrior for discernment in your spending; and the Magician to connect to the sacredness of the season.
With warmest wishes for a holiday season full of gratitude, generosity and self-care,
Susan